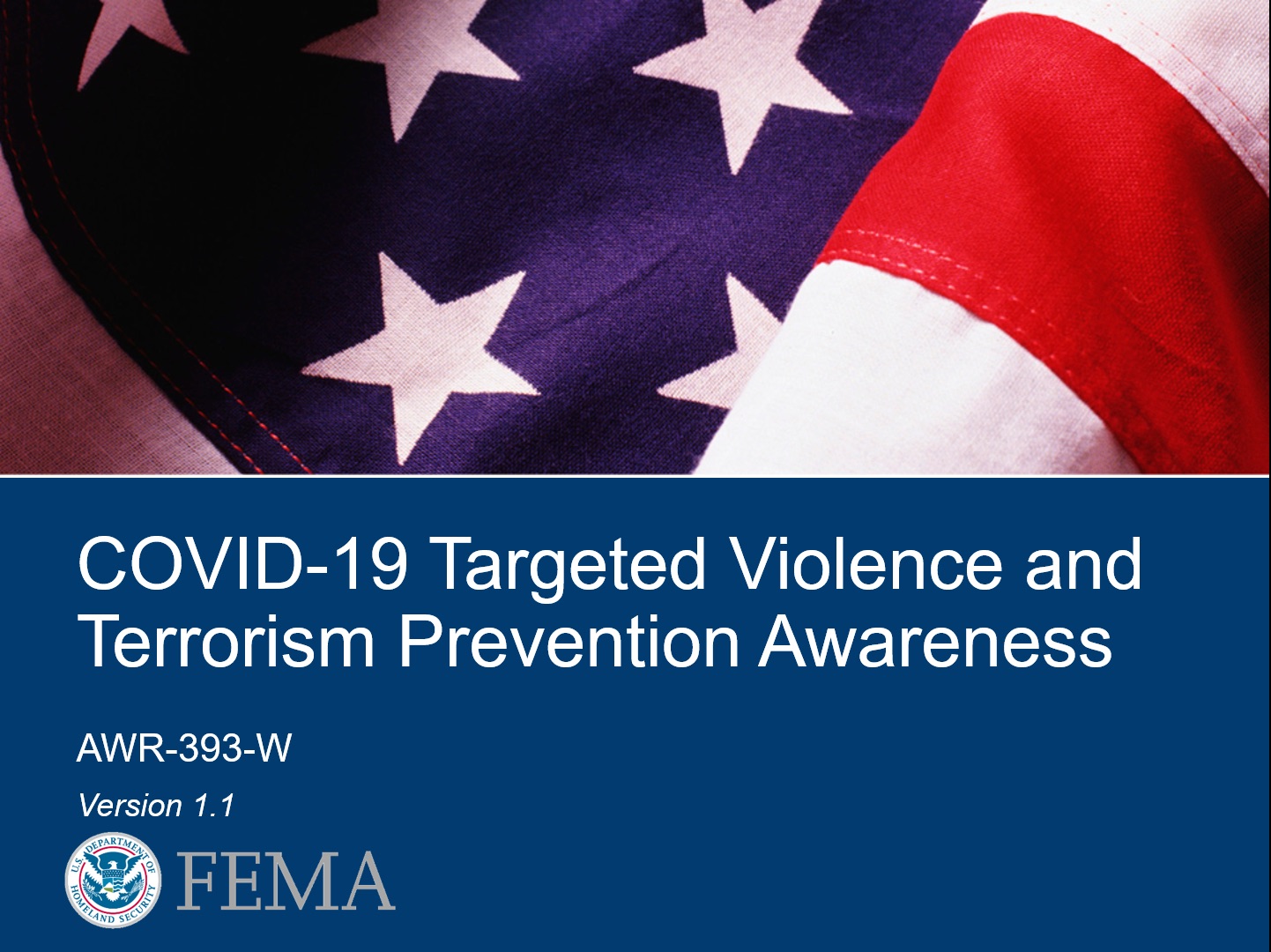 The purpose of this awareness-level course is to remind participants that the types of targeted violence and terrorism threats that law enforcement and public and private security must typically watch for have not ceased in the COVID-19 world. In addition to these routine threats, others may take advantage of the anonymity provided by wearing PPE, the limited access to public spaces with often limited security, and other unique conditions of the COVID-19 world to commit crimes they might not otherwise consider.​
Participants will become more situationally aware of the threats facing the communities they serve by the end of this course, and be prepared with ways to respond and encourage effective response in their mission.
The course is a self-directed, online tutorial developed by the National Center for Biomedical Research and Training (NCBRT).
*** NOTE ***
If you receive a message saying "You cannot enroll yourself in this course", you first need to complete your profile information which is required for DHS-Certified training.
Click your name in the upper right corner
Select Profile
Under User Details, select Edit Profile
Scroll down and click FEMA Required Fields,
Fill out all fields and click Update Profile (FEMA SID can be obtained from https://cdp.dhs.gov/FEMASID)
It may take up to 5 minutes to update your permissions
Refresh the course page to check for access.
Email elearn@ncbrt.lsu.edu if your access is not granted after 5 minutes.