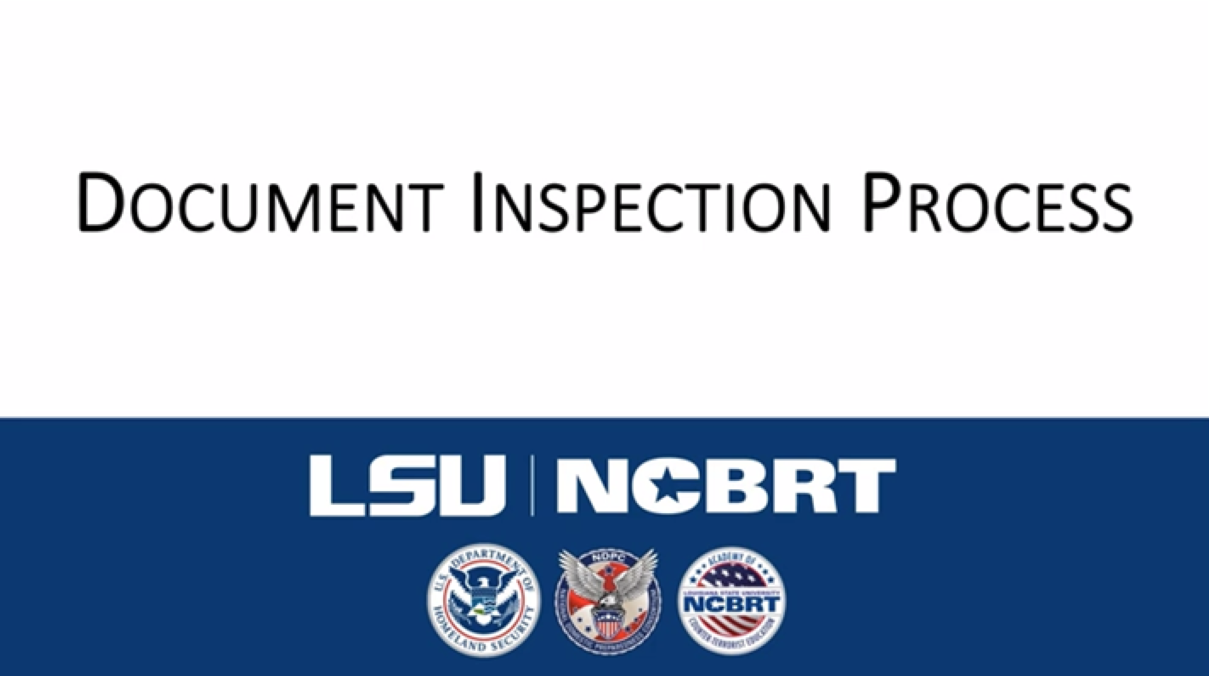 The purpose of this presentation is to review the process and considerations for the inspection of identity documentation. This course provides participants with the skills to evaluate the authenticity of identification documents and ensure that documents are lawfully possessed. It also provides tools and techniques that participants can use during the interview process to identify imposters and to examine identification documents that subjects present to them.
*** NOTE ***

If you receive a message saying "You cannot enroll yourself in this course", you first need to complete your profile information which is required for DHS-Certified training.

Click your name in the upper right corner
Select Profile
Under User Details, select Edit Profile
Scroll down and click FEMA Required Fields,
Fill out all fields and click Update Profile
It may take up to 5 minutes to update your permissions
Refresh the course page to check for access.
Email elearn@ncbrt.lsu.edu if your access is not granted after 5 minutes.